On Thursday, Rovio's
Angry Birds 2
sequel to the original Angry Birds game launched nearly 6 years ago is officially available in the App Store
as promised
as a free download.
As you would expect, the game comes with all of the original characters introduced in the original game; as well as some new ones, with new special abilities and tons of new levels to complete. The graphics of the game have also been significantly improved over the original as you'll be able to tell right off the bat when you start playing.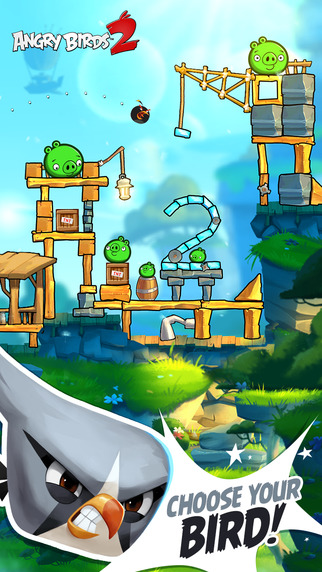 Angry Birds 2 has greater animations over the original, with incredible detail put into the gaming experience and entertainment. While playing, you'll also notice you now have the ability to choose the bird you'll use from your arsenal. Angry Birds 2 also supports multi-player, allowing you to challenge your friends.
If you're interested in downloading Angry Birds 2 completely free of cost, you can head over to
this App Store link
and download it right now. Check it out!
Source:
App Store