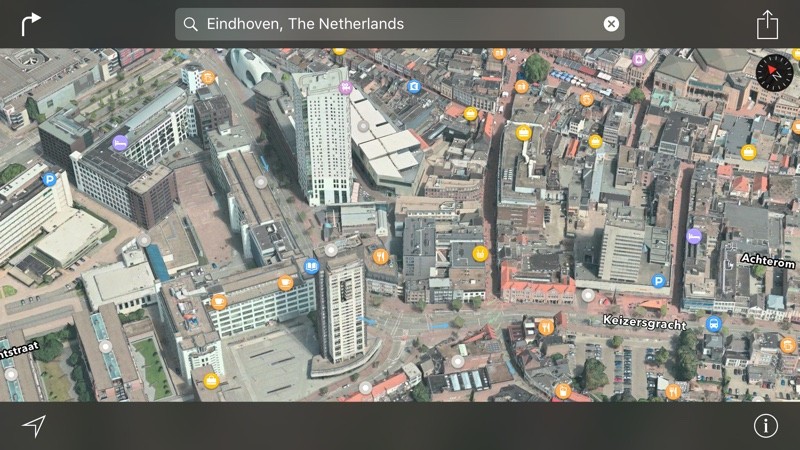 Today, Apple has added 20 new flyover cities to Apple Maps with new Traffic and Nearby data to it's users.
For those who aren't familiar with the Flyover feature in Apple Maps, it lets users see photo-realistic 3D videos of select locations, with tools for zooming, panning, and rotating to get a closer look at notable landmarks and points of interest. Some of the locations listed may have previously been available as Flyover destinations, but were just added to Apple's list of Flyover locations.
Apple has added flyover for the following cities:-
Adelaide, Australia
Amiens, France
La Rochelle, France
Nantes, France
Toulouse, France
Berne, Switzerland
Bremen, Germany
Columbus, Ohio
Louisville, Kentucky
South Bend, Indiana
Springfield, Missouri
Tucson, Arizona
Dresden, Germany
Eindhoven, Netherlands
Johannesburg, South Africa
Middlesbrough, UK
Salzburg, Austria
Taormina, Italy
Toyoma, Japan
Virgin Islands
Flyover was originally introduced to Apple users in 2012, the last four years Apple has implemented other cities and added flyover options for them.
In this update, Apple has also implemented Finland and Taiwan in the maps era.