.
Apple is supposedly working on three different color options for the launch of its much-rumored 4-inch iPhone, including a version closer in hue to a hot pink iPod than rose gold according to sources.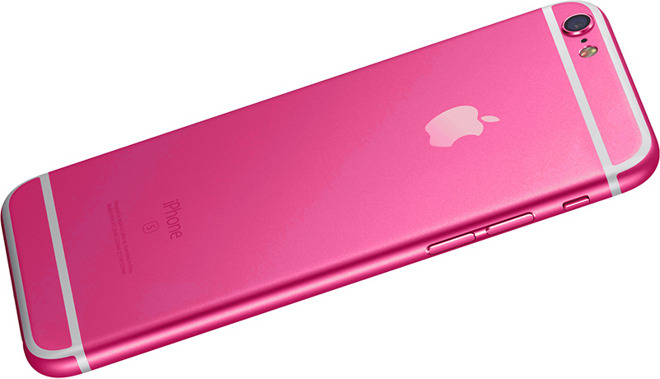 The rumored iPhone 5SE may see further differentiation from its iPhone 6S and 6S plus than expected. Reports from a Japanese website Mac Otakara says the company plans to market the handset in a new pink chassis color alongside the silver and Space Gray options currently available for iPhone 5s.
Sources describing the color compare it to a pink sixth-generation iPod touch or seventh-generation iPod nano. While the exact hue remains open to interpretation, the new pink tone is markedly different than rose gold options available for iPhone 6s and 6s Plus, these people said.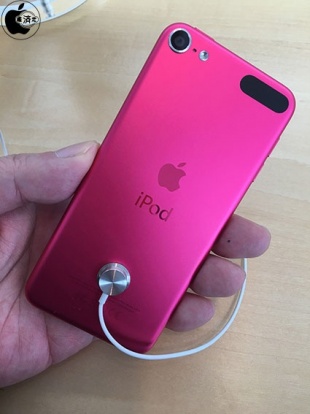 Production of the next-gen 4-inch iPhone is supposedly underway ahead of a rumored spring announcement. Details are scarce, but the device is said to boast a metal-backed design similar to the current iPhone 6s with refreshed internals like an A8 or A9 processor and NFC support for Apple Pay.
Most recently, a photo popped in January purportedly showing the unreleased 4-inch iPhone in comparison to an iPhone 5s. If the image is legitimate, Apple's small format handset borrows heavily from iPhone 6s, with curved edges, a sloping "2.5D" screen and a front-facing camera shifted to the left of the ear speaker.
Apple is widely expected to hold a special event in March to unveil the iPhone 5se, a revamped iPad Air 3 and minor Apple Watch upgrades.
[UPDATE: Please check out this link.]
Original Source