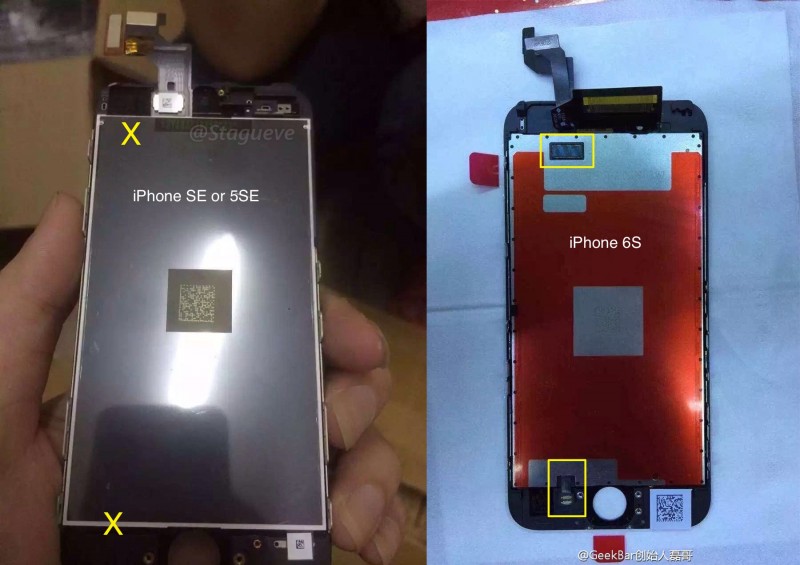 .
KGI Securities have posted claims about the rumored 4 inch iPhone claimed to be called the 'iPhone SE' which will supposedly be announced at the rumored Apple event in March. The 'iPhone SE' is expected to be similar to the iPhone 5S in appearance with slightly curved edges, but feature the latest processor internals with the A9 chip just like the iPhone 6S which may come along with Apple Pay and Live Photos.
KGI Securities also claims the 'iPhone SE' will also sport a 12 megapixel camera, this will match the latest iPhone 6S in megapixels. KGI states that the 4 inch iPhone will sell between the $400-$500 range. Along with the claim, KGI also claims a 50% reduction for the 5s, which currently sells for about $450, pushing the older-generation phone down to around $250. This would be a huge boon for emerging markets, which have shown strong interest in iPhone but high prices have turned a lot of people away. A 'brand new' iPhone at $450 and an older model broaching the $200 off-contract price point would push a lot of new customers to iPhone, who aren't necessarily concerned with waiting for the iPhone 7 or bigger screen (and more pricey) iPhone 6 and iPhone 6s options.
KGI estimates 131% growth in 4-inch iPhone shipments, to around 37 million units in 2016. According to the analyst, most of these sales will come from the substantially cheaper iPhone 5s, not the new 4-inch phone.
Apple is expected to announce the iPhone SE at an event on March 15th, alongside a new 9.7 inch iPad Pro (previously dubbed 'the iPad Air 3') with accompanying Apple Pencil and Smart Keyboard accessories. It is also prepping a spring refresh of its Apple Watch bands, including new nylon and Space Black Milanese Loop options.
Looking forward, KGI reiterates its sourcing that the iPhone 7 will have clear distinctive product segments, including single-camera and dual-camera SKUs for iPhone 7 Plus as earlier reported.