.
Two middle-aged women and a host of insects star in the latest ads for Microsoft's Windows 10, demonstrating some of that operating system's most prominent features while holding spiders and talking trash about the Mac.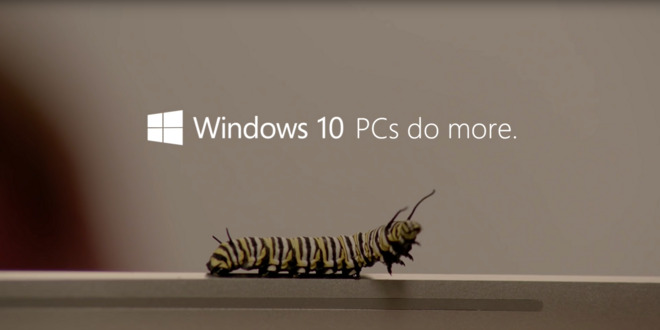 There are a total of 4 ads, however I can only upload 1 at this point of time.
In each ad, Jess shows off a feature that Kristie then admires wistfully, admitting her Mac is incapable of such a feat. "She's so helpful, she's like an assistant!" Jess says cheerfully of Cortana's ability to find photos of treehoppers.
Each ad ends with the tag "Windows 10 PCs do more. Just like you." The strategy echoes Apple's long-discontinued "I'm a Mac" ads, and comes as competitors more brazenly attack Apple thanks to the Cupertino company's continued growth in nearly every market.
Samsung has employed the direct comparison strategy for years. Microsoft is no stranger either, often going after the MacBook Air in ads for the Surface line.