Former Apple executive Scott Forstall, who was forced out of Cupertino in 2012 after a botched Apple Maps launch, is co-producing his second Broadway production in "Eclipsed," a tale of a Liberian warlord's captive sex slaves starring Oscar-winning actress Lupita Nyong'o.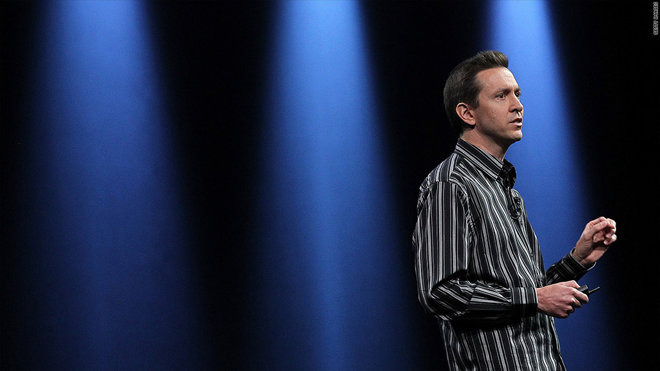 Forstall took to Twitter on Monday to announce the news, saying he is proud to be part of the first Broadway show to feature an all-female creative team and cast. This will be his second stage production after last year's "Fun Home," which became the first musical with an all-female writing staff to win a Tony for Best Musical, The Verge reports.
Beyond financial backing, it is unclear how involved the former iOS guru got in bringing "Eclipsed" to Broadway. Forstall played a large role in the "Fun Home" marketing campaign, working on search engine optimization and other tech-related initiatives in cooperation with Silicon Valley contacts he made while at Apple.
Written by The Walking Dead actress Danai Gurira, "Eclipsed" was staged at The Public Theater's 177-seat LuEsther Hall in October before opening at the 900-seat Golden Theater on Sunday, reports Variety. Like "Fun Home," Forstall is listed in the credits as co-producer alongside his wife.
Since leaving Forstall has largely avoided the public eye. He has published a total of five tweets since joining Twitter in April 2015, and currently follows three other accounts: the official pages of "Eclipsed" and "Fun Home," and Conan O'Brien.
[via
Twitter
]