After seven beta releases, iOS 9.3 is now available to download by members of the public, bringing the new easy-on-the-eyes Night Shift mode, Touch ID integration with the Notes app, new iPhone 6s 3D Touch functions, and much more.
For iPhone 6s and 6s Plus users, several apps are gaining new Quick Actions. Weather, Settings, Compass, Health, App Store, and iTunes Store all offer new or improved features when pressed on the Home screen. Settings, for example, offers quick access to Bluetooth, Wi-Fi, and Battery settings, while the App Store now offers an option to update all apps.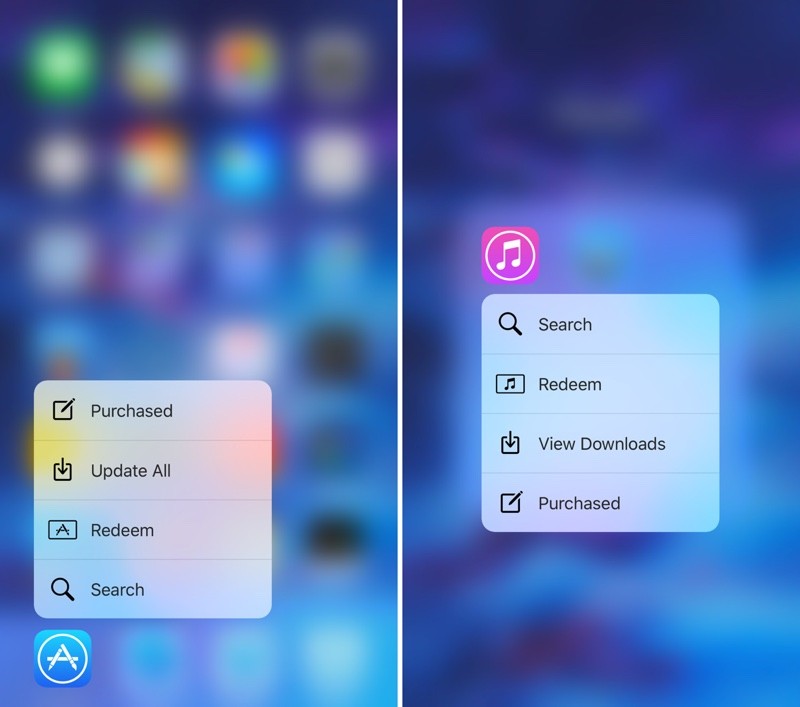 In Apple News, users will find better personalized recommendations, more frequent updates, support for in-line video, and a landscape view on the iPhone. In Health, there's a new Apple Watch-style "Activity" view, and in Notes, there's now an option to password protect individual entries with a passcode and/or Touch ID. Third-party apps, like Shazam are able to add songs to Apple Music playlists, and Verizon Wireless subscribers can now use Wi-Fi calling.
CarPlay includes "New" and "For You" sections in Apple music for better content discovery, and iOS 9's Nearby feature is now available in CarPlay Maps for more information on local points-of-interest located close by. When paired with an Apple Watch running watchOS 2.2, an iPhone running iOS 9.3 can support multiple Apple Watches.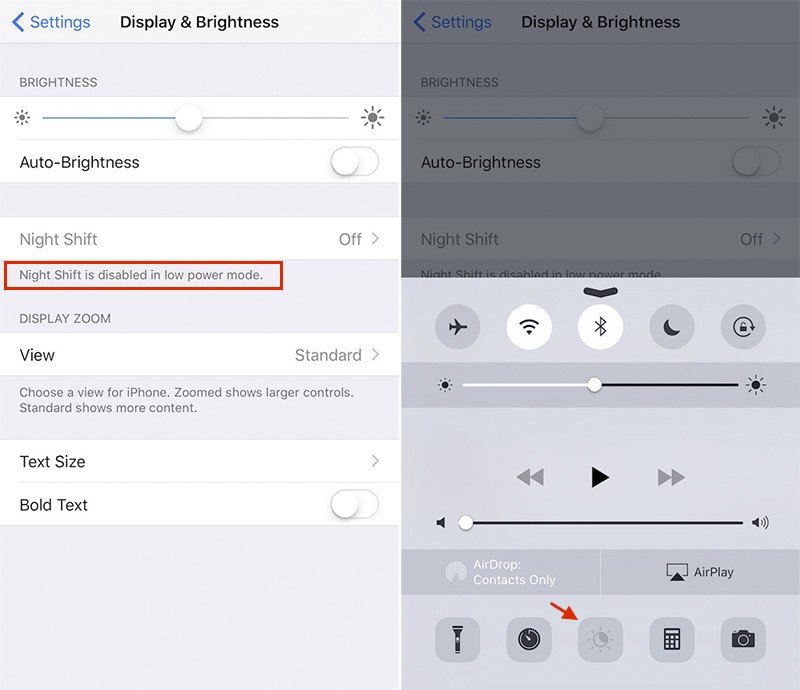 For the education sector, there are multiple features to make the iPad more appealing to teachers and students. There are better tools for managing Apple IDs, accounts, and courses, along with a Classroom app that lets teachers guide students through app-based lessons. Multi-user login is also supported in iOS 9.3 for educational users, and while a highly desired feature, it not available to the general public. Apple is also introducing improved transparency for its Mobile Device Management users, which encompasses iOS devices controlled by schools and businesses, to let people know when an iPhone is being tracked and controlled by an organization.
As for bug fixes, iOS 9.3 fixes a bug that caused 64-bit iPhones and iPads to be disabled or "bricked" when the date on the device was set to January 1, 1970. In iOS 9.3, devices can be restored to working order using iTunes, and it is no longer possible to set a date before 1/1/01 at 12:00 a.m. GMT. Other general bug fixes are listed below:
- Fixes an issue where manually changing the date May 1970 or earlier could prevent your iOS device from turning on after a restart
- Fixes issues that could prevent some iCloud Backups from completing
- Fixes an issue for some users where Health data was incomplete after restoring from an iCloud Backup
- Fixes an issue where an inaccurate battery percentage could be displayed
- Addresses an issue that prevented iMessage or FaceTime activation for some users
- Addresses an issue that could prevent displaying the iPhone interface when receiving a phone call
- Fixes an issue that enabled overriding restrictions applied to cellular data toggle
- Fixes an issue that caused notification settings to appear in the Watch app for apps that were not installed on Apple Watch
iOS 9.3 packs in a bevy of new features for iPhone and iPad users, including Night Shift for reduced eye strain, a Touch ID-secured version of Notes, additional 3D Touch Quick Actions and various improvements to existing first-party apps and services.
Apple has also built out specialized offerings for schools and enterprise with the upcoming iOS release. For example, the Classroom app and supporting ecosystem for iPad offers teachers and school administrators granular control over software distribution, per-student device management and remote monitoring.

The update also fixes a potentially critical security hole recently discovered by researchers at Johns Hopkins University.
iOS 9.3 will also allow third-party apps to add music to a user's iCloud Music Library.
A total of seven beta releases were issued before Monday's public launch of the update, marking a particularly long beta period for a point-one release from Apple. Alongside the release of iOS 9.3, Xcode 7.3 was also made available.
[via MacRumors]