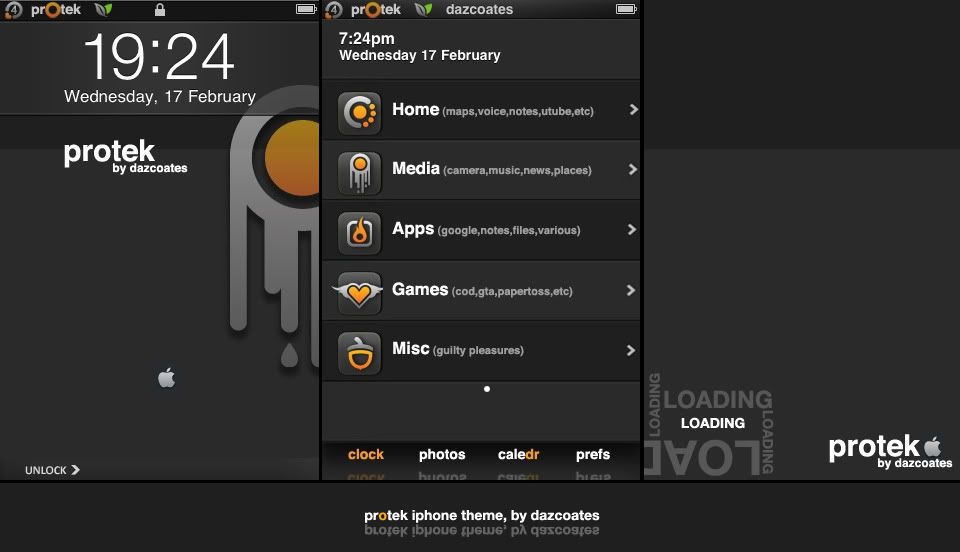 I've always been a fan of Dazcoates` themes, and this week I'm going to feature one of his many kick *** winterboard themes for your iPhone and iPod touch. This one is called prOtek.
Darren (dazcoates aka daCtenby) a 28 year old Manchester united fan/machead, is also the designer of themes such as
Technoligk
, suaveTek and
Caution09
. All of which are incredibly well done and I highly recommend checking out.
These themes will take a bit of work to get set up just right, but there is generally a plethora of help and installation guides in our forums. If you get stuck, just visit the prOtek thread
here
.
Dazcoates was also featured in an article interview which you can check out
here
.You can also check out his DeviantArt page here:
darren-coates on deviantART
http://modmyi.com/forums/new-skins-t...dazcoates.html