As I was cruising Amazon.com tonight I noticed that you can pre-order Mac OS X version 10.6 Snow Leopard at Apples price. $29.99 Even though no official release date has been announced yet if you want to get it you can pre-order it now but Apple has stated that it will be released sometime in September. Yup getting ready to put my order in right now!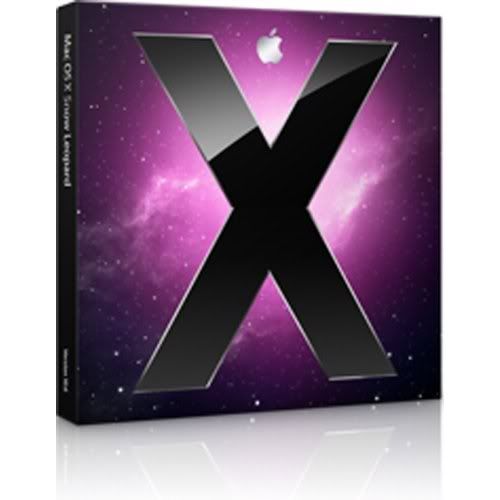 Amazon has featured an Upgrade Path Alert that is notifying customers that the upgrade is available for Intel computers running OS X Leopard.
Please note, that only Apple OS X Leopard users are eligible for the Snow Leopard upgrade. Tiger & earlier OS users will need to purchase either versions of the upgraded Mac Box Set. Also, Snow Leopard will only run on intel-based Mac computers.
Click on the graphic below to go to Amazon's site to pre-order
[ame]http://www.amazon.com/Mac-version-10-6-Snow-Leopard/dp/B001AMHWP8/ref=sr_1_2?ie=UTF8&s=software&qid=1249184013&sr=8-2[/ame]