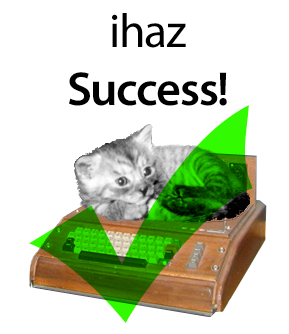 The code has been released for the "24kpwn LLB patch" for a completely untethered jailbreak for the iPod Touch 2G. Now this is a bit more involved than you may think because you have to patch the code yourself until the Dev Team updates Pwnage Tool.
The iPod Touch 2G is now another member of the "pwned for life" family. It has a fatal flaw in its bootrom that means you will always be able to pwn these devices no matter what firmware updates come along. This is the full, untethered jailbreak, something that iPod Touch 2G users have not had before today.
Those of you who hang out on IRC or were able to read between the lines in the various blogs, forums, wikis and twitters may realize that we — and importantly, that's a that's a collective, cross-team "we"
— had been hoping to hold onto this full ipt2g jailbreak until the next version of the iPhone came out. That didn't happen, but maybe it's too late for Apple to fix the bootrom in the next iPhone.
The raw patch to the firmware that transforms the "tethered" jailbreak into an untethered one was released
here
but it's not yet packaged up into the PwnageTool or QuickPwn flows. But other threads there are pulling together tutorials and other tips for those of you anxious to try this out now. For the curious, the hole itself is explained
here
. There's also a "pen and paper" analysis that helped the hybrid team venture transform the hole into an exploit. Hopefully that will be up for viewing soon too, if only because of its geeky beauty
Anyway, to all those iPod Touch 2G users out there who waited so patiently through all the various incarnations of the jailbreak for Apple's latest device — welcome to the family!
For the rest of us, the jailbreak "cat and mouse" game will continue in the summer with the next iPhone. And the carrier unlock "cat and mouse" game continues as ever.
"I think the usual IPTF crew will be able to use the above patch much quicker than we can coordinate an official PwnageTool/QuickPwn release (which involves at a minimum getting wizdaz, planetbeing, and poorlad all on IRC at once )
It will definitely be part of the next firmware spin cycle though. It's just as bulletproof as the pwnage for iPhone 1G/3G and iPod Touch 1G." -- MuscleNerd
If you would like to give this a shot some windows instructions . . .
[ame=http://www.ipodtouchfans.com/forums/showthread.php?t=155816]Windows Tutorial via IPTF:[/ame]
Before you begin you need a freshly restored iPod touch 2g. You need the
C++ redistributable
and
LIBusb
1.
Download unofficialsn0w 2.0 for Windows
.
2. Get the 2.2.1 iPod Touch Firmware
HERE
3. Rename the 2.2.1 ipsw to OriginalFW.ipsw and place it in /IPSW
4. Run IPSW.bat (It will take a while)
5.
a.Right click on the jb.ispw and either open with Winrar or 7.zip
b.Go into Firmwareall_flashall_flash.n72ap.production
c. Delete the LLB file.(optional since it will be replaced by the new one)
d. Replace (by dragging) with the LLB file that's in the same folder as the jb.ipsw.
e. Exit, continue to step 6
6. Place your iPod Touch 2G into DFU mode, plug it in and run RUNME.exe
7. Shift + Restore to JB.ipsw in iTunes and your done!!!
Credit for this exploit goes to: chronic, CPICH, ius, planetbeing, pod2g, posixninja, and co.