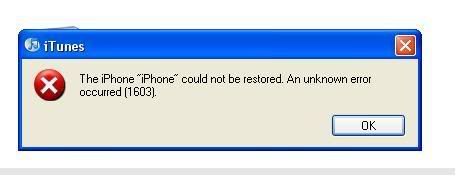 After upgrading my iTunes to 8.0 on my Mac (and reports on a PC also) and DFU restoring to a custom built firmware I get error 1600. I have tried to downgrade back to 7.7.1 and STILL get error 1600. I have seen scattered reports of similar issues. Quickpwn still works because it doesn't go through iTunes. Everyone please stay tuned for further details. If you plan to use pwnage do NOT upgrade to iTunes 8.0 yet.
Conclusion - if you have updated to iTunes 8, use quickpwn to jailbreak and download bootneuter from Cydia to unlock if needed.
*If your device has already been pwned it will continue to accept custom ipsw files... this issue is for phones in a factory state.
Update: Dev team is working on releasing patches for iTunes 8 which will fix this issue.